Oven Repairs in Bromley
Offering cooker, hob and oven repairs
Cooker Solutions specialise in providing electric cooker and oven repairs services at a time that suits you, no matter where you are located in Bromley. We are able to provide our repairs services to all makes and models of cookers, ovens and hobs. We offer expert care and advice to all our customers at a time that suits you best. We are able to offer our services at when you need them the most, we work on the weekends, bank holidays and evenings. We always provide the highest standard of work and customer service. If you would like us to install your new appliance, we also provide a installation service. All of our cooker, hob and oven repairs services are provide at competitive prices, throughout London including Bromley and Beckenham.
Working Around Your Schedule
Bromley is located in the South East of London and 1.75 miles away from Beckenham. We cover many areas throughout London including: Croydon, Wimbledon, Clapham, Bromley, Battersea, Barnes, Beckenham, Surrey and South London. We offer a 9am till 9pm Monday to Sunday call out service, which means that you do not need to take any time off work. Cooker Solutions always offer their customers the professional and expert service on all makes and models of their cooker, oven or hob. We offer a services at a time that is convenient for you.
Our Services
Cooker repairs
Hob & oven repairs
Fully trained technicians
Flexible Service at times that suit you
Covering Croydon, Bromley, Wimbledon, Clapham, Battersea, Barnes, Beckenham, Surrey and South London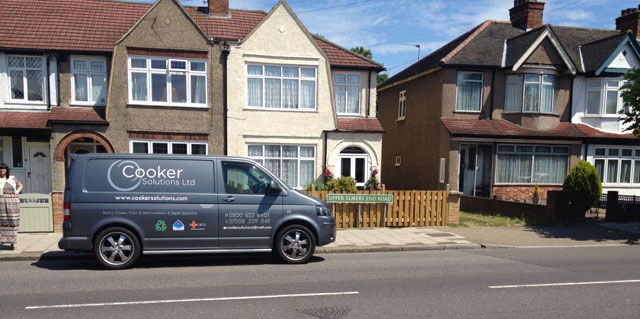 Expert cooker repairs in Bromley and surrounding areas
Recycle, Repair
Most people do not turn to repairs when their appliances break down, they automatically go and buy a new replacement. We know that in most cases your electric oven, cooker or hob can be repaired. We offer an excellent range of cooker repairs services throughout Beckenham, that will be more beneficial to you as it is cheaper to repair then replace your appliance. Think green and call our Bromley and Beckenham based teams for an appointment regarding our cooker repairs services today.